Responses to Colonization, Caste, and the
Construction of Race in America
This exhibit is under construction • Your patience is appreciated
Some exhibits have not yet been submitted, or are incomplete.
In the first semester of the 2021-2022 school year, students in the new Punahou course American Studies: Race & the American Experience have created projects relating to an essential question: How have individuals and groups responded to colonization, caste, and/or the construction of race? Our answers to this question have taken the form of visual art, audio, poetry, and prose, and we have created work with artistic merit and a range of incisive messages.

One of these projects involved an analysis of Frederick Douglass and his relationship with abolitionist violence. After John Brown's raid on Harpers Ferry, Douglass responded The tools to those who can use them! Let every man work for the abolition of slavery in his own way. I would help all and hinder none. It is in that spirit that we hope to exhibit academic and artistic works about the diverse historical responses to colonization, caste, and the construction of race in America.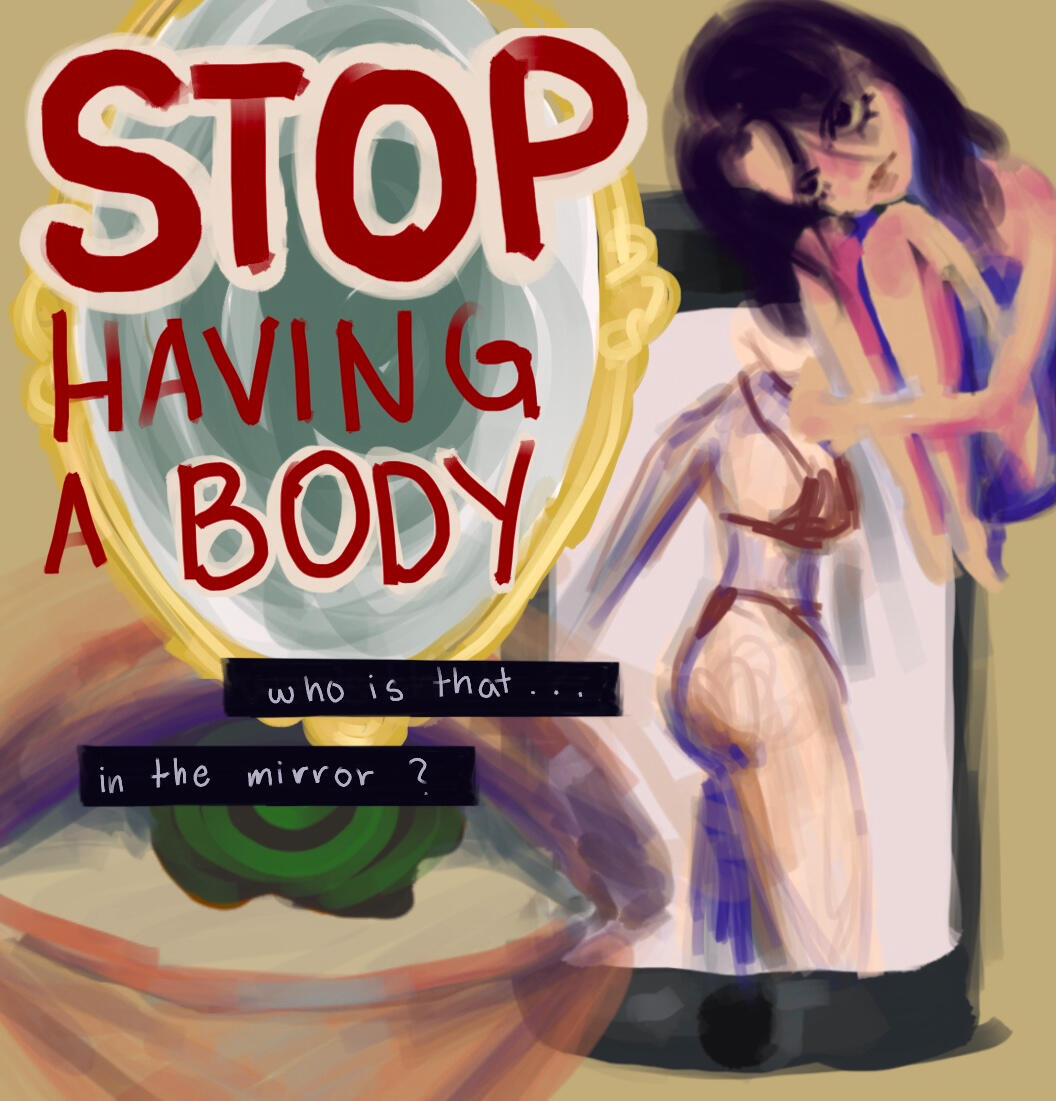 Waikiki, Moilili and Kaimuki – Then and Now
Sho Heskett
Slideshow
Pairing archival photos of Waikiki, Moiliili and Kaimuki with modern photos of the same locations, Heskett illustrates the effects of colonialism and development on Hawaiian geography, environment, and culture, placing the modern island of Oahu in historical context. "Settler colonization had a negative impact on Native Hawaiians, damaging the surrounding environment and Oahu's main food sources," Heskett writes. "Native Hawaiians and residents of the islands today still feel these effects through food insecurity and homelessness."
Uncover the History of the Republican Party, and Discover Why I am it's Only Future
Miles Kroeker (as Lenny Rincoln)
Essay
In this essay, Miles Kroeker takes on the persona of Lenny Rincoln, a hypothetical Republican presidential candidate in the near future. Rincoln, an amalgamation of Abraham Lincoln and Teddy Roosevelt, espouses the values with which the Republican Party was founded – which may be surprising to the modern reader. Kroeker explains: "I hope the essay can help to educate as well as encourage Americans to avoid making assumptions about anything but, more specifically, about the institutions and organizations that we think we know."

Read the whole essay here.
Filipinos in Louisiana: The Very First Asian Americans
Marissa Halagao
Instagram post
This informational Instagram post shares information about Filipinos in Louisiana, who were the first Asian Americans dating back to the 1760s, and how they responded to the construction of race. Intended to be viewed by Filipinos and Asian Americans who are unaware of this history, the post was originally shared on the Filipino Curriculum Instagram account, run by Halagao and a group of collaborators. Halagao additionally developed a lesson plan about this history as part of the Filipino Curriculum project.

View the post on the Filipino Curriculum Instagram account here.
On Woman's Dress
Kristin Abe
Visual annotation
This visual annotation, inspired by the famous Annotation department of Harper's Magazine, analyzes the poem "On Woman's Dress" by Sojourner Truth. "On Woman's Dress" is Truth's commentary regarding the lavish style women were experimenting with at the time. The annotations seek to investigate Truth's perspective and what influenced her advocacy for modest, simple dress as well as analyze how the context and time period affect the piece.
The World of Intellectual Disabilities
Keryn Yagi
Essay with photos
This essay summarizes Yagi's action-based project in which she organized a meeting for people with intellectual disabilities to meet Punahou students and vice versa, and provides context about the historical experience of people with intellectual disabilities in America and in Hawaii.
A Refocus of the Birthplace of America
Kaelah Kimura
Magazine article
This magazine article explores the ethnocentrism of early settlers in Jamestown, Virginia, analyzing how the settlers' beliefs led to their imposition of caste on the native Powhatan people, and how that in turn led to the 1622 Powhatan Uprising and the redefinition of the caste relationship between settlers and native peoples.
In-Tune ep. 1: Hearing History
Hina Ricardo
Podcast
In this podcast, Ricardo deconstructs the ways American history manifests itself into our everyday lives through music. Independently selecting and thoroughly analyzing various pieces of music from throughout history, Ricardo aims to place this music in its historical context, helping the listener to connect ideas and recognize how the history of race in America affects our lives today.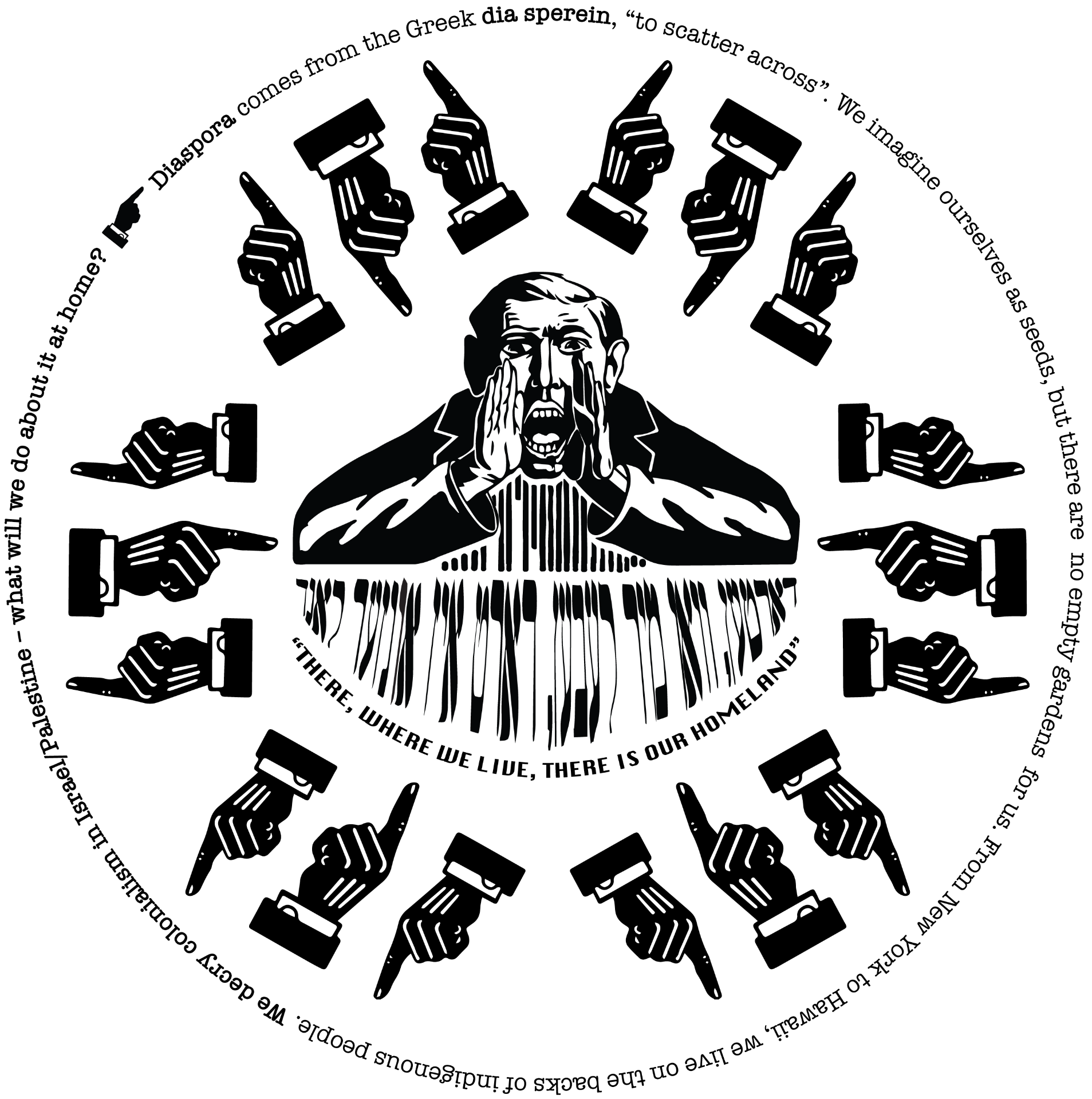 There, Where We Live
Ezra Levinson
Digital art
A critical reimagination of a 1917 Jewish Bund election poster from Kiev, this graphic is intended to provoke thoughts and begin conversations about the relationship between Jewish people and the places we live. The warped text in the middle is Yiddish drawn from the original poster, and reads darten, vau mir leben, dart iz unzer land, usually translated as "there, where we live, there is our homeland/country". That same slogan, created by anti-Zionist Jews (Jews who opposed the movement to create a Jewish state in what is now Israel and the Occupied Palestinian Territories) in Europe in the early 1900s, is often used by anti-Zionist Jews in America in the present day. It is the same thing now as it was then – a defiant refusal to be a part of the mainstream Jewish consensus that Israel is the Jewish homeland. But it doesn't account for the reality of being Jewish in America, or in Hawaii, for that matter. What does it mean for Jews, usually white and of European descent, to claim Hawaii or Los Angeles or New York City as our "homeland" when these places are built on the ongoing subjugation of their indigenous people? And does it make us hypocrites to do this while we speak out in support of Palestinians who are being oppressed in a very similar way?

The full project is located at therewherewelive.carrd.co.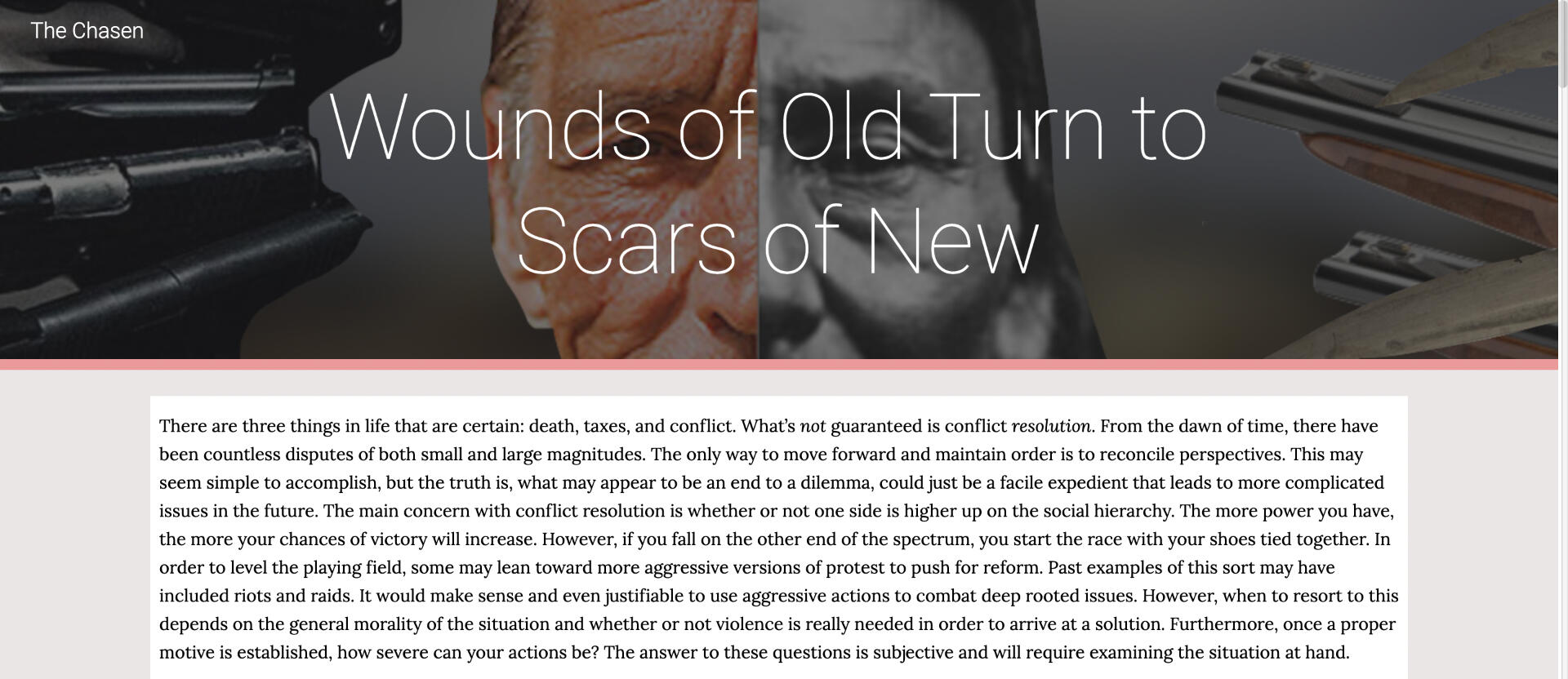 Wounds of Old Turn to Scars of New
Chasen Inoshita
Website
In a website format, Inoshita explores justifications for violent and nonviolent forms of protest, examining the Black Hawk War in 1832 and the present-day response to the Dakota Access Pipeline as case studies.

View the full website here.
Kara Walker and the Art of Change
Ari Fukumoto
Video essay
In this video essay, Fukumoto explores the art of Kara Walker, arguing that Walker's artistic works across genres have reinterpreted the history of the transatlantic slave trade and Blackness in America in a way that "combats the negative stereotypes from people in positions of power by depicting those narratives as vague, sexual and violent - a history none of us should stand." The essay analyzes and draws connections between various works by Walker.

Click here to view the resource page mentioned by Fukumoto in the video.